Did I tell you about this new wonderful
yarn spun from Sari Silk Ribbons
? The common misconception is sari silk yarn and ribbons are made from used saris. Actually they are made from sari manufacturing industry waste or surplus material.
To make this ribbon cord, first Sari Silk surplus is cut into strips. The strips are joined end to end and then spun on a Gandhi Charkha to make this wonderful cord that can be used for weaving, knitting, crochet, other textile crafts, jewelry, embellishment, scrap booking, you name it.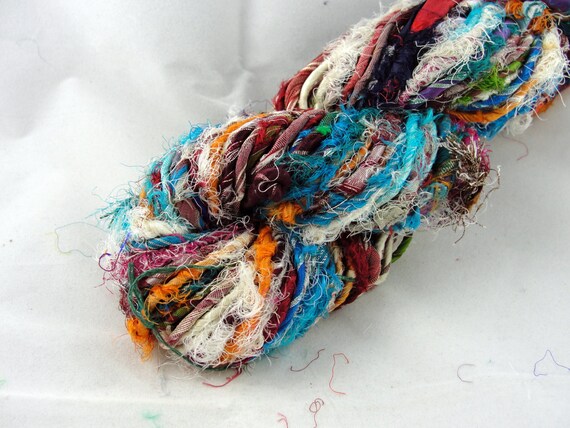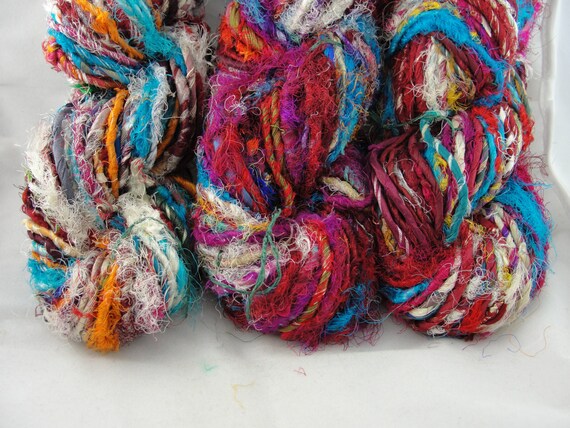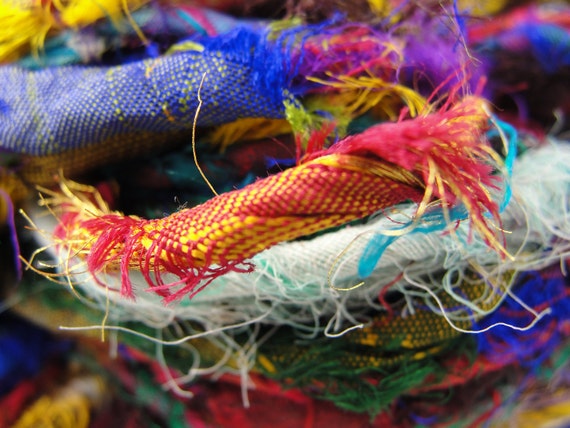 And here's my finished baby girl tank. What do you think?