I'm back from a nice vacation to India. All relaxed after a busy holiday season, here's what I've been up to. I finally finished my
February Lady Sweater
(with coconut shell buttons too!). A perfect maternity sweater for me. Yup! :-)
And a little tank top in progress for the little bun due in spring. Yeah it's a girl! Not sure why I picked fall-ish colors. But looks like I love orangey shades.
I've been meaning to do some more silky knitting. I have 2 projects in my Ravelry queue. Not sure which one to start on.
The first one is called
Dropped
by Arlene's world of lace and it looks like this.
And I plan to use my
lace weight silk yarn in colorway Ocean
for it. And if I pick this one I'm going to add beads to it.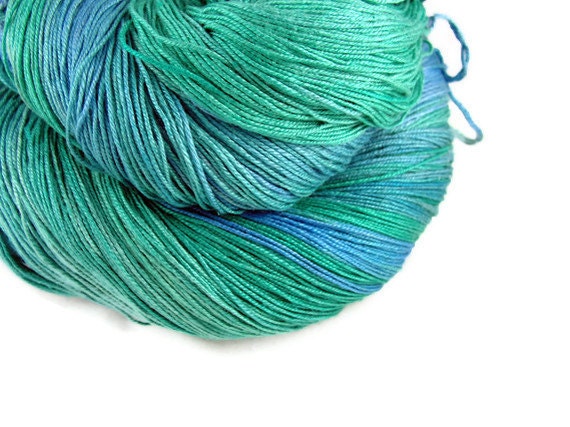 The second option is called
Riot
by designer
Sandra Paul
.
I thought I might use a few colors of my Duke silk for this. Perhaps these? What do you think? I'm leaving on option 1 to try my first knit project with beads.