My new stitch markers listed last week! Fun to make and my 3 yr old loves them for the colors. He wants me to make lots of them for him to play with but he understands I need to sell these and that they aren't for playing.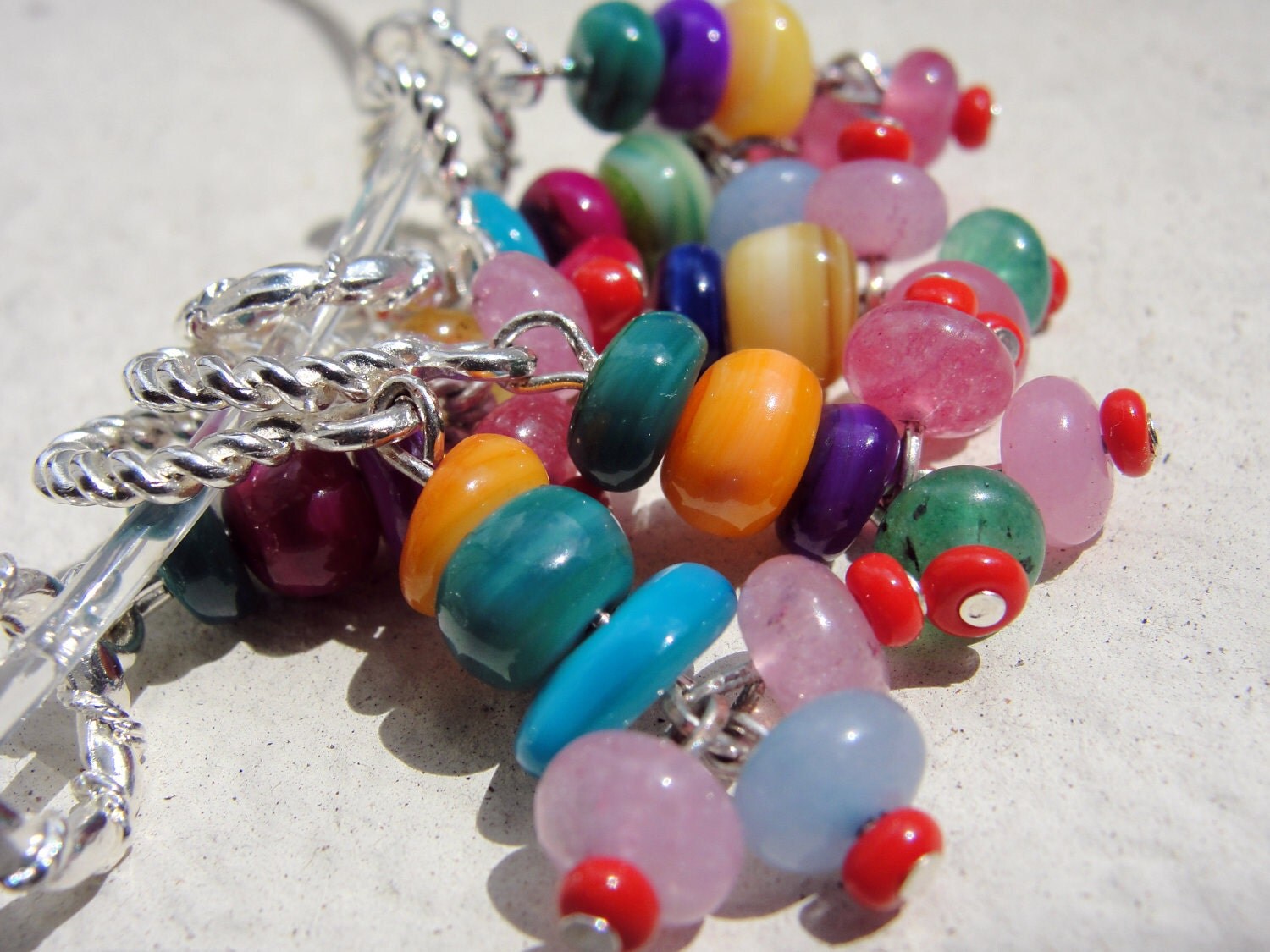 Also I have found some interesting knitting and crochet patterns and ideas using recycled sari silk yarn. Some are just ideas. And of course this yarn can be used for a multitude of other things like weaving, embellishment, gift wrapping. A customer of mine planned to use it to wrap around her wedding invitations. So here are a few ideas that I have, some I came across on the internet and some suggested by readers of my blog and I'm going to keep adding to this list.
For the Home:
Silk Throw
Table Mats
Coasters
Cushion Covers
Accessories and wearables:
Headband
Poncho
Scarf
And hey it's my birthday tomorrow so maybe a giveaway or a sale or both. I don't know haven't decided yet.

Edited to add a sari silk bag pattern.