Here's today's recycled / upcycled find on Etsy! Plarn! Plastic Bags recycled into yarn. And this Etsian has converted her's into a market bag. Pretty handy I think. Here's a
link to the Etsy listing.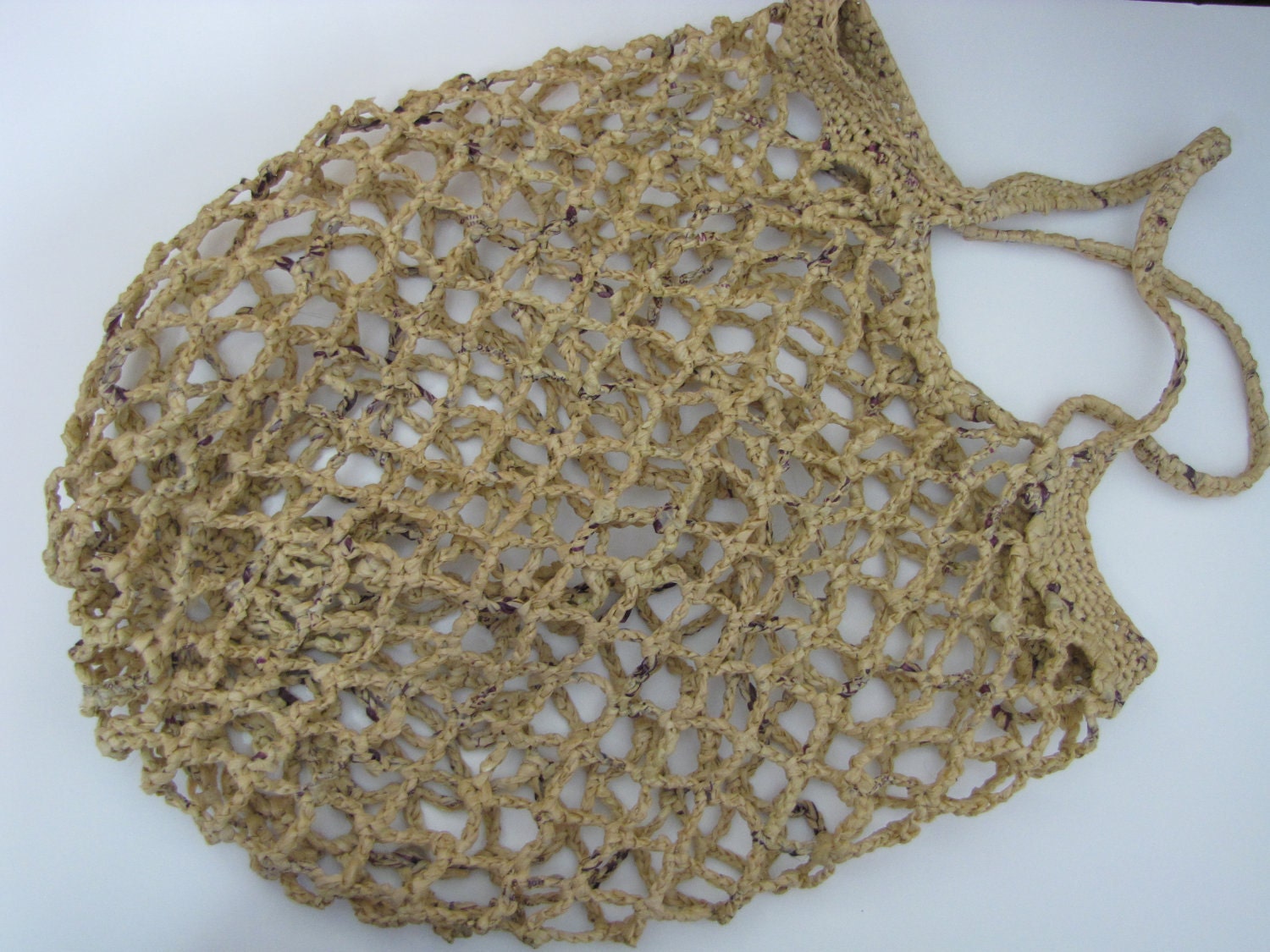 And announcing the march giveaway now. To enter leave a
meaningful, relevant
comment on any blog post of mine, or on my
facebook page
, or reply to one or more of my tweets or retweet
me
. Critiquing comments welcome too, please be gentle though! Winner will be picked randomly via random.org on April 2nd 2012. What will you win? Hmm two skeins of multicolored Recycled Sari Silk Yarn from my
store
!